Renovated apartments in Rockville, Maryland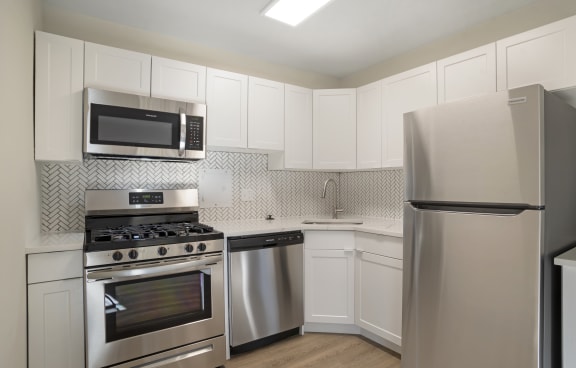 Welcome home to Halpine View
Welcome to Halpine View Apartments, a scenic apartment community just north of Washington D.C featuring newly renovated apartment homes. Located right next to a beautiful, lush park complete with a picturesque stream with scenic hiking and walking trails, Halpine View in Rockville, Maryland is the perfect place to call home. Our residents have direct access to major highways, saving you time during your morning commute to the NIH and other local employers. You will also find dozens of brand-name stores, delicious restaurants, and great local schools in the neighborhood. When you live at Halpine View, you are only 15 minutes away from the nation's Capital. Discover the peaceful retreat you have always wanted and visit our community today!
The finer point of view
Take a look below at our gallery and you'll see a sneak peek of our apartment interiors and community features.
Explore the community & the culutre
Halpine View is ideally situated to give you easy access to the best of what the area has to offer. Our apartments near NIH and Bethesda are perfect for those working in the area who want an easy commute to the office and all of the best local outdoor activities, dining, and shopping. Browse the categories to see all our neighborhood has to offer you.